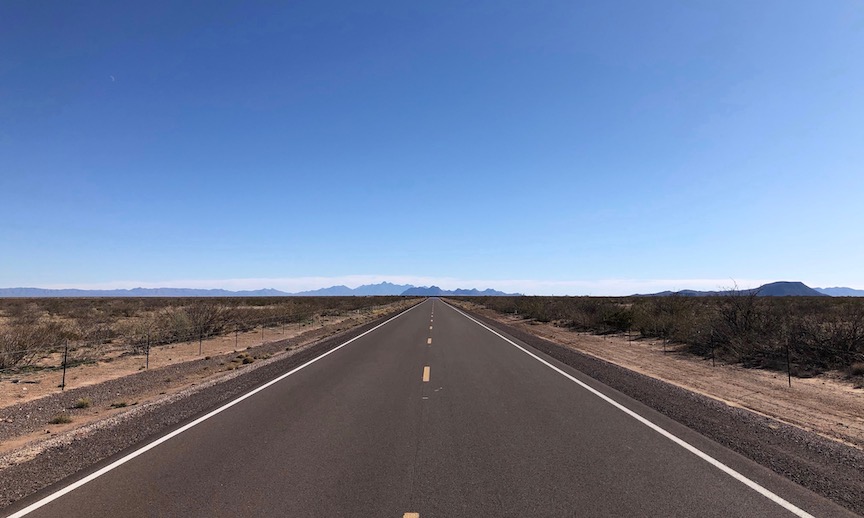 The new year is the time for my annual job performance evaluation. It's a valuable process. It's also pretty intense for me because I take it seriously.
I'm not worried or anything; I'm fairly confident that the Board of Trustees will give me good marks. But in addition to the Board's formal review, I also do a self-assessment, and this is what tends to grab me in the deep.
I believe in the power of intentions, ideas, and self-expression. I believe that what I think of myself to a great degree generates who I get to be. And giving my word to it, giving it voice, is for me a meaningful commitment and a rich creative process. So this time spent ruminating on opportunities for improvement and growth, as well as strengths and achievements — thinking about my qualities and capacities and what I've done with them or not done with them, and actually writing this stuff down — truly is a practice that sets my future into motion.
One thing that I'm noticing this year is that both my proudest strengths and my "areas of growth" (we go out of our way to not call them "weaknesses") all have flip-sides. And their flip-sides are each other.
That is to say: my best qualities all have a shadow. And my self-perceived short-comings contain latent gifts, which on closer examination look a lot like my strengths. For example:
STRENGTH: I'm open-hearted, willing to be vulnerable, and self-revealing. FLIP-SIDE: I can be overly sensitive, and I take everything incredibly personally.
AREA OF GROWTH: I can be domineering and bossy (usually, quite unintentionally). FLIP-SIDE: I am a strong and decisive leader.
We can all look at ourselves, our personal traits, and our lives this way, right? I think it's very interesting to consider that everything we are, all that we know ourselves to be, contains its own flip-side.
Who we are includes and runs the gamut — the whole spectrum of every quality we can identify in ourselves and each other. And whether these capacities are showing up as strengths or as "areas for improvement," this doesn't define us so much as it invites us to choose.
Travis and I went to Truth or Consequences, NM, for a quick New Year's overnight. While there, we stumbled onto a bizarre and wonderful event — a community Turtle Ascension to celebrate the new year. It really was something you had to experience to fully appreciate, and I'm pretty sure we're going to make an annual tradition of it. It went like this:
About a hundred people gathered in a downtown park between 9:00 and 10:00 pm, amidst natural hot springs steaming out of rock fountains. There was music — an eclectic playlist of classic rock, alternative, electronica, and weird holiday covers. Everyone was awaiting the procession of Teresa Tortuga, a turtle sculpted out of lights. A person took the mic for a while to share a bit of turtle history and local turtle facts (a 90-million year old turtle fossil was found in the area a few years ago, there are over 40 species of turtle in the Rio Grande, the mountains around T or C are called the Turtleback Mountains, etc.). Someone was selling hot dogs, cocoa, and turtle prayer flags. Another volunteer managed a booth at which attendees had an opportunity to write a "note to the Universe," to put inside a papier-mâché UFO. It was all fun and festive and strange. At 9:45, the ceremony began, heralded by the blowing of a conch shell. Civic leaders carried Teresa with great pomp across the length of the park while the villagers cheered and belted along to "Tequila." It turned out that the processional turtle was the "original" Teresa, someone's backyard paper lantern shaped like a turtle. A local artist had crafted a new Teresa who would be the one actually raised up the post. This radiant new beast was unveiled. The conch was blown again. A gothy version of "Blue Christmas" played in the background. We all counted down to the stroke of 10 o'clock, as Teresa was hoisted up a flagpole to bless and glorify the new year. At about 10:15, the UFO laden with our messages was dropped into a burn barrel, amidst more whoops and shouts of "Happy New Year!" It was freakin' magnificent.
I share all this because it got me thinking about the phrase, "Truth or Consequences," the name of the mid-century game show that became the name of this town. On the show, contestants had to answer a trivia question (truth) or face the consequences by participating in a silly stunt. I've never seen the program, but it sounds to me a little like Truth or Dare.
What occurred to me, as I was immersed in the Turtle Ascension Ceremony, was that living powerfully isn't really a matter of truth or consequences, it isn't a truth versus consequences proposition.  It's not one or the other, it's always both:  truth AND consequences.
It was crystal clear to me that this utterly unique expression of community and civic pride in which we were participating at the Healing Waters Plaza in T or C on New Year's Eve absolutely was creating an honest culture and declaring a potent future. The event description read, "When everyone else is dropping balls, why do we raise our turtle? Because we are heading upward! It's the only way to go!" This unusual town was fully embracing its weirdness, declaring its truth, and celebrating the consequences.
Expressing ourselves, being ourselves, sharing and connecting authentically — this absolutely precipitates consequence: the consequence is our experience of life.
And the important thing — which I remembered as I was working on my self-assessment — is the fact that this authentic expression, this Truth, can look a lot of different ways. We can consider ourselves and each other from every different angle in a lot of different lights. Truth ultimately includes all of it, and the flip-side — all of it and then some.
Consequentially, the whole range of experience is available to us.  Out of the Truth of Everything, we get to choose.
I can't wait to see you this Sunday, January 5, at Bosque Center for Spiritual Living. We'll be joined by special musical guests this week: Janna Nelson and Scott Hooker. Happy New Year, Beloved Ones! XO, Drew
© 2020 Drew Groves