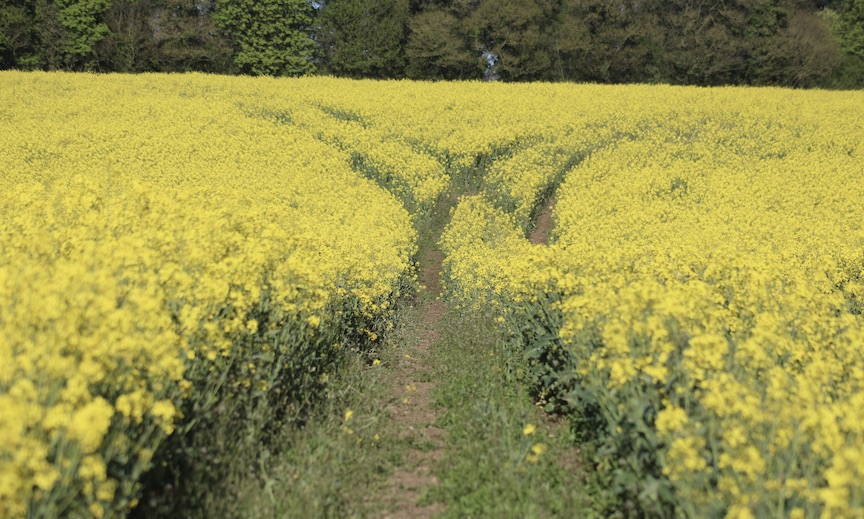 A number of weeks ago, I responded to a call from someone who was interested in Bosque Center for Spiritual Living. He and his wife were looking for a place to study the Science of Mind.
I called him back, prepared to deliver something like my usual introduction — sharing that our emphasis has been on community, self-expression, and collaborative creativity. I like to explain that while we do engage in philosophical exploration with workshops and classes, I try to hold this (and any) belief system as lightly as I can — allowing a variety of spiritual teachings to inspire personal inquiries and practices, rather than adopting or imparting a specific, rigid creed.
He stopped me before I got three words out. "We found someplace else," he said.
"Great!" I replied, impressed that this guy was in such immediate action. It was less than 8 hours after he had first left me a message.
"Yeah," he continued, "I went to your website and watched one of your talks, and we're looking for an alternative."
"Oh… An alternative to what?" I asked.
"An alternative to The Big Three," he chuckled. "An alternative to Christianity, Judaism, and Islam."
Clearly, he was after something very specific. By this point, I figured that we weren't it, but I was curious about what I had said that might have occurred for him as loaded with "Big Three" theology. I had referenced a Hafiz poem the previous week, perhaps that was it.
He didn't offer specifics, "We believe that Science of Mind is a spiritual alternative to the centuries of damage caused by the Big Three religions. Anyway, thanks for calling me back." Click.
I've been mulling over this exchange. I'm not sure I understand it, still. I do hope this person has found a spiritual home where he can study whatever he wishes, and where he can glean from his studies what he will. But I'm left mildly nettled by the idea of spiritual alternatives.

---
Of course, I get that beliefs frame our lives and shape the world — totally get that. For good and for ill, beliefs can preserve, transform, create, and destroy. Organized spirituality has been intrinsic to social and political movements, throughout history and including today. And it's not hard to see the terrible pitfalls of it — authoritarianism, ignorance, violence, regression, justification. I wouldn't disagree much with someone who argued that religion has caused more harm than good.
From where I stand, however, it looks like most of the damage comes less from any particular belief and more from how the belief is held. It's dangerous when belief is used to delineate and exclude. When it's weaponized and wielded. When it pulls us apart rather than drawing us together.
This is why — unless one is really committed to holding it lightly and loosely — simply trading one organized belief system for an alternative belief system seems likely to lead to more of the same.
Holding it lightly and loosely even if feels really good, really true. Even if it advocates inclusivity (so did Jesus), or deep devotion (so did Muhammad), or has a long tradition of intellectualism and scholarship (so does Rabbinic Judaism). Any personal faith can be practiced in beautiful, nourishing, life-enhancing ways. And any of these — even Science of Mind, and also all the Eastern traditions — can be an instrument of division and destruction if one grips it like the answer — the right answer. The only right answer, and not just for me but for everyone.
---
Everything is an alternative to everything else. And we are free to choose from every alternative, the infinite arrays of possibility before us. But I think it can be disempowering to approach these choices, our alternatives, like antidotes to what has come before. A new belief or belief system isn't a corrective for the past.
I know that Science of Mind sometimes presents it kind of like this: if you want to change a condition, intentionally change your thinking about it — replace a negative thought with a positive belief. It sounds like a cure.
But maybe we could think of it not so much as an antidote but as an evolution.
Because while everything is an alternative to everything else, everything is also an essential part of everything else. There's no alternative for our past — it's done, and it all brought us to this point where hopefully we can recognize the myriad choices available to us now. Choosing primarily because we want to fix what has harmed us before tends to keep us stuck in that dissatisfaction, unconsciously perpetuating more of the same, rather than looking forward to what we might create newly.
I can't wait to be with you this Sunday — 10:00am at Maple Street Dance Space. XO, Drew
©2023 Drew Groves