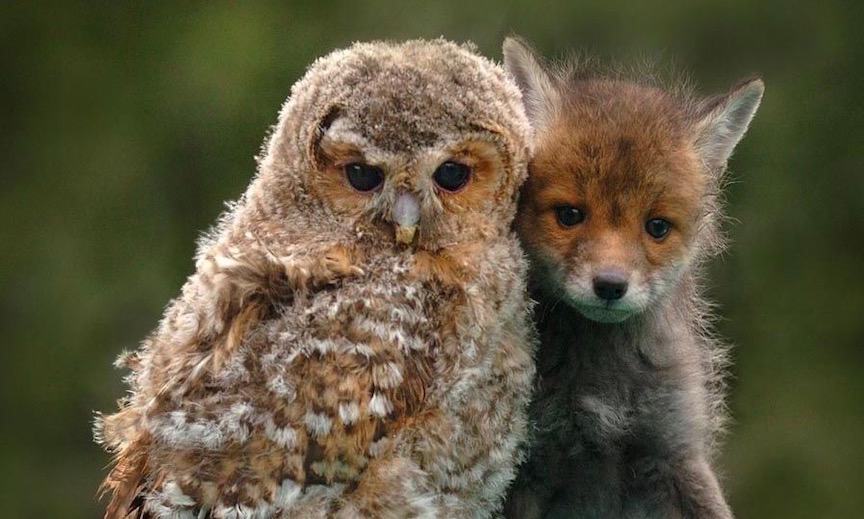 Recently, I read a piece about wombats in Australia sharing their burrows with other small animals escaping the ravaging bushfires. The wombat burrows are deep enough underground to be fairly fireproof, and complex and extensive enough to allow oxygen flow even while a conflagration roars overhead.
Of course it's impossible to know exactly what's in their hearts and minds. But evidently it's quite rare for wombats to shelter other animals like this. At the risk of anthropomorphizing these critters, let me suggest that the reason they are breaking with typical behavior is: because they care.
These are unusual and dangerous conditions in the Outback, calling for all creatures to adopt new strategies and to stretch their capacities for cooperation. We might say the same about all of us living in the world today. This is a time for expansive compassion, a time to remember that we're all in this together, a time to practice heroic care for each other.
Bosque Center for Spiritual Living is an affiliated member community of Centers for Spiritual Living. As a part of this larger organization, we recognize individuals who have dedicated themselves to a years-long study and committed to serve as "Practitioners."
Since being licensed as a Practitioner a dozen years ago, I've been engaged in ongoing inquiries with different groups about what, precisely, this means: What does it mean to be a Practitioner? What is our role? What should we be doing? The Practitioners at Bosque are asking these same questions.
I think it's valuable that we ask. I also think that the point needn't be to come up with any agreed-upon final word. Rather, we can keep on asking, digging deeper with our questions, and allowing our ideas and answers and impulses to be varied and evolving.
It's important to remember that we can apply the term "practitioner" in different ways. Sometimes it refers specifically to those impressive humans who have completed the required coursework and been licensed as spiritual counselors. It also means, simply: "one who practices."
In this light, we are all invited to ask ourselves and each other: What does it mean to put our spirituality into practice? How do we apply our beliefs, thoughts, feelings, and values? What is our role? What should we be doing? And we get to come up with a thousand and one different answers. In fact, that is the practice.
For me, this practice can ultimately be boiled down just to caring. Care opens our hearts. Care loosens the tethers on our minds — the habitual thoughts and beliefs that bind us, separated from our own souls and from each other. When we allow ourselves to care, to be unguarded together, we begin to experience the effortless connection and creativity that is the very purpose of our being. And as we hold a space for each other to care and connect, what emerges naturally is loving, trusting community. This is where it all comes alive for me.
Because when we come together mindfully and care-fully, we can begin to discover the spark of divinity that is the truth of our own hearts and each other's. We see ourselves in constellation with all the other divine sparks, awakening to our own magnificence. We are glorious together, my friends.
This Sunday's service at Bosque Center for Spiritual Living will be a joyful collaboration. The Bosque Practitioners — Lucy Gilliland, Sheila Towle, Jane Westbrook, and I — will be sharing our thoughts about Community, Connection, Creativity, and Care.
Who the hell are we, anyway? And who cares? We do.
I can't wait to see you this Sunday, January 26. Service at 10. XO, Drew
© 2020 Drew Groves