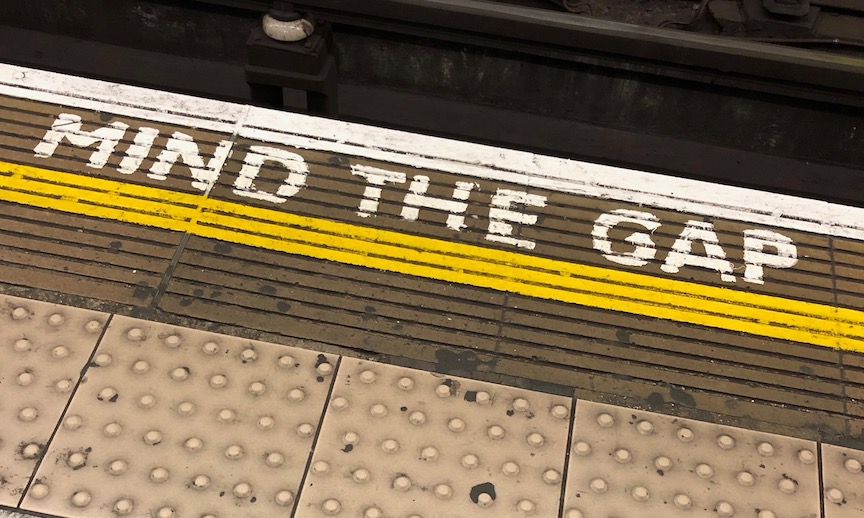 I was utterly charmed by the way English was spoken in London — the particular words and phrases we'd hear every day, the "Britishisms."
Sometimes I'm sort of a sponge with my environment, so I had to watch out for a tendency to adopt an accent, a dreadful mish-mash of what I was actually hearing jumbled together with imitations from Downton Abbey and Absolutely Fabulous, mixed up with the voices of musicals from my childhood — Mary Poppins, Oliver, My Fair Lady, and The Sound of Music (which obviously wasn't set in England but where everyone but the Nazis spoke with a British accent anyway).
I think I avoided making a fool of myself; I didn't say, "Pip, pip, cheerio!" even once while strolling through Covent Garden. But I did bring some of it back with me. I have decided heretofore to refer to cookies as "biscuits," french fries as "chips," and chips as "crisps." And the trunk of my car shall ever after be called its "boot." I'm also drinking a lot more tea.
Some expressions struck me as delightful oxymorons: every morning, the elevator in our building would tell us, "the lift is going down," which doesn't make a lot of sense when you think about it very much. Signage, on the other hand, was quite easy to follow — exits were marked with the straightforward direction: "Way Out." I liked that announcements on the train told us, "This train will be calling at Biggleswade, Cockfosters, and Flitwick." To merely stop at such places sounds vulgar and common; to call upon them suggests a pleasant visit, doesn't it?
A phrase enjoining us constantly was MIND THE GAP. At every subway ("tube") stop, a recorded voice, whom I imagined to be Dame Judi Dench, cautioned: "Mind the gap between the moving train and the stationary platform." Not only did I appreciate Dame Judi's concern for my safety, I also found the expression "Mind the Gap" to be wonderfully evocative as a metaphor for navigating life.
Oh, the tricky gaps we encounter all the time! Between possibility and actuality, between expectations and outcomes, between ideals and experience…
I wish I had a firm but polite Brit instructing me, "Mind the gap," every time I need to step from the changeable circumstantial moving world to a remembrance of that which is absolute and eternal, and back again.
Because it is in how we mind it that we create our relationship to it and with it. How we interpret the gap, make sense of the gap, apply meaning to the gap is precisely how we live with the gap.
I can't wait to see you this Sunday, May 26, at Bosque Center for Spiritual Living. Don't worry, I won't make you look at the forty-five thousand pictures we took.  But I will share a little more about our wonderful trip.  Service at 10.
Cheers, mates! XO, Drew
© 2019 Drew Groves