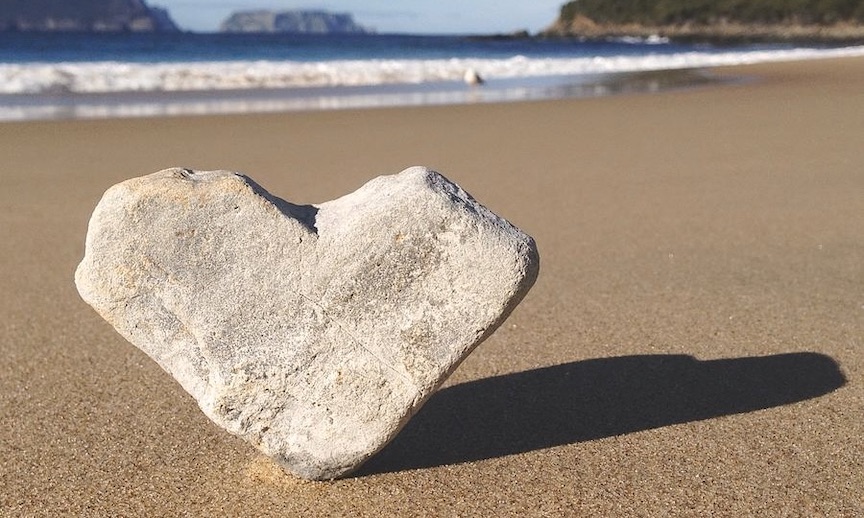 Paul Simon wrote some great tunes about mothers: Mother and Child Reunion in 1972, and Loves Me Like a Rock in 1973, maybe others… They always come to mind for me around Mothers' Day when I'm considering what to talk about and what songs we might sing on Sunday.
Mother and Child Reunion has deep layers of meaning and resonance. Written during the Vietnam War, it spoke directly to widespread feelings of loss and grief and separation. But with quirky irony, the title was inspired by a chicken-and-egg dish on the menu of a Chinatown restaurant. So I can't quite get my mind around whether that gorgeous song is tender and sweet, or if it's the darkest thing I've ever heard. Both, I guess.
I read an analysis of Loves Me Like a Rock positing that the lyrics of that song are equally complicated. Was the last verse saying something about then-President Nixon? I don't know.
All in all, I'm inclined to take it at face value — that it's about a mother's love. For me, it rings as well as a celebration of the Unconditional Love of the Divine. So, for sure we're going to sing it for Mothers' Day, and I'm going to run with it as my talk title.
---
I've been thinking about "unconditional love." What I've been thinking is that while it's a beautiful concept, it also suggests something pretty impersonal. And I've got a few mixed feelings about that.
In New Thought philosophies, we constantly invoke the Law of Cause and Effect. I usually describe this as an automatic YES from the Universe. What goes around comes around — what we put out into the world comes back to us — as we sow so shall we reap. In The Science of Mind, Ernest Holmes writes about this Law over a hundred and seventy times (I counted). And time and again he specifies how "impersonal" it is. The Law is no respecter of persons… the Law works for all alike…
Granted, Holmes distinguishes between this unconditional Law, which is unconscious and automatic, and unconditional Love, which is all about intelligence, choice, and intention. But he's also perfectly clear that these are two sides of the same Divinity. He writes, "All is Love and yet All is Law." Both-And.
Sometimes this idea gets expressed as Mother-Father God.
When I first encountered this phrase, I heard it as a nice gender-inclusivity, a broadening and softening of traditional patriarchal depictions of Deity. And certainly it can mean that and communicate that. But I've also come to understand that it refers as well to this Love and Law duality/unity. Without regressing literally to an outdated binary, I think it's accurate to say that the Mother-God part of this is meant to be the automatic Law part.
And this gets a little sticky for me. Because on one hand, of course it's wonderful to think of Mother saying, "Yes, dear one," unconditionally to all that we are and everything that we do. On the other hand, I kinda want my Holy Mama to love me not just because that's the way She's built, not because She has to, not because She can't say no. I want this unconditional love actually to mean something.
I want it to mean that I'm good. That I'm worthy. That I deserve it.
The idea that someone loves us no matter what is pretty awesome and can be profoundly reassuring. But if we aren't careful, might it not also carry a little whiff of un-deservedness? I mean, "no matter what" suggests that there's probably a what, probably a matter. Maybe something that we screwed up, or failed to do, or fell short of. So we'd better thank our lucky stars for this unconditional love, or we'd really be on our own…
So what I'm claiming this week is Divine Love not just as automatic, blind, unconscious rubber-stamp. But also as an intimate and personal recognition that we are, in fact, deeply lovable.
Oh, my Mama loves me like the Rock of Ages… Indeed, that expresses something wonderful and unconditional about Her — such acceptance! And it also says something wonderful about me, about Us — such excellence.
Happy Mothers' Day to all who nurture others, who grow things and beings, who love boundlessly and without reservation. You dignify all of us, and you sanctify the world. Special music this Sunday by electric violinist, Robb Janov. 10:00 am, as always, at Maple Street Dance Space. XO, Drew
©2022 Drew Groves